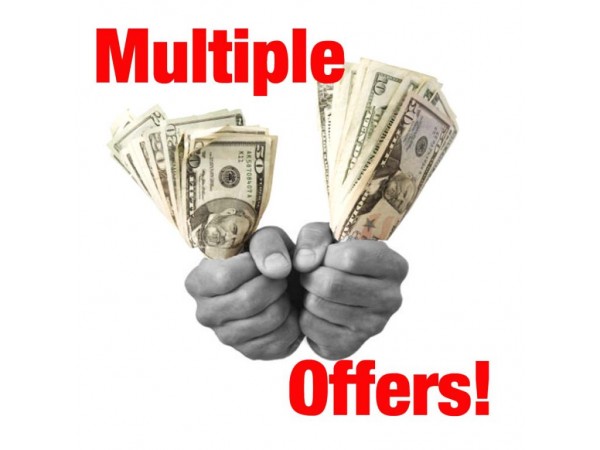 It's "No News" that we're experiencing a HOT housing market in Metro Atlanta. Supply in the form of inventory is low while demand is high. Therefore, it is only natural that every home listed in most areas would attract multiple offers. I myself have been involved in several multiple offer situations within the last few months and I must say it has been an emotional experience for each of our buyers involved.
A shortage of homes on the market has created fierce competition for those homes that are listed for sale. Much of the competition is driven by the limited supply of houses on the market.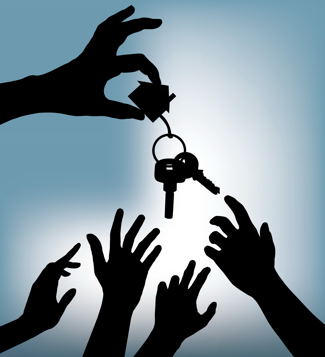 Our most recent and by far most interesting multiple offer situation just recently happened, and we're proud to say our client's offer was the accepted one. Our offer (out of ten) was accepted, even with the highest offer being $13,000 more than ours.

So, why did our offer get accepted, you ask?
There is a strategy, below are some helpful tips on how to win in a multiple offer situation:
Tip #1: Understand the market & be sure to enlist seasoned Real Estate professionals that know what they're doing.
Tip #2: Come in strong, fast and ready. We always tell our clients to be the first in line, they're always ready to take advantage of an opportunity.
Tip #3: Get Personal, it's okay to write a Personal letter to the Seller letting them know how much you care about their home, our clients even add their pictures sometimes.
Tip #4: Waive or reduce Contingencies. This is one of the most effective strategies for winning a bidding war. Contingencies essentially give a buyer the right to back out of the contract in certain cases, such as if they have problems obtaining financing, if problems are found during a home inspection or if the house doesn't appraise for the contract amount.
Tip #5: Make large earnest money deposits. The norm is 1% of purchase price (refundable), but to show the seller how serious you are, you may put down more, our clients have gone as high as 12% down (earnest money) before. If your offer gets accepted, this funds will go towards your down payment and/or closing costs, anyway!
Tip #6: The Joker: Minimize or waive certain Special Stipulations.
These and many more are ways to increase the probability of your offer being the "Accepted one" in a multiple offer situation.
Our Team, (Shine Sells Atlanta) is never too busy to help clients. If you're looking to purchase your next home or need to sell a House, feel free to contact us today.
adesina@kw.com
404-721-5024